ESP Overview
ESP Management Board provides strategic direction in support of our strategy and action plans and links directly with our Leads Forums (Engineering, Construction and STEM). We support colleges in developing their capability, capacity and curriculum by establishing appropriate Training Networks.
ESP Management Board and Leads' Forums
Established in 2019 to improve and enhance accountability and impact of the work of ESP, the Management Board consists of College Principals, Vice Principals and representatives from the Scottish Funding Council and Skills Development Scotland (SDS).

The Board provides guidance and focus for the senior leadership team so they can continue to operate effectively and ensure a sustainable model of delivery to ensure that ESP can maximise future opportunities in a fast changing environment.

This is supported by our Leads' Forums which focusses on an annual action plan which looks at policy drivers, industry demand and capability, capacity and curriculum with a strong focus on future skills needs.
Our Engineering Leads Forum brings college engineering heads together to lead on change, building college capacity and capability in line with Scottish Governments' strategic aims and priorities. This group collaborates to develop an employment and skills system which is able to deliver the skills and jobs needed to succeed in the 21st Century global economy
The aim of the STEM Leads' Forum is to share best practice between the STEM regional partnerships and develop solutions to shared challenges. This work is undertaken in partnership with higher education institutions, key regional and local industries to take forward relevant actions from the national strategy, linking industry and the curriculum to drive productivity and growth.
Construction Leads' Forum
Our Construction Leads Forum drives strategic change within the construction and energy sectors. It is their role to lead on the developments to increase colleges capability and capacity to deliver the required skills, as well as curriculum development and influence aligned to Scottish Government policy and industry need to ensure colleges are at the forefront of training in Scotland.
Engineering Training Networks
Regional STEM Partnerships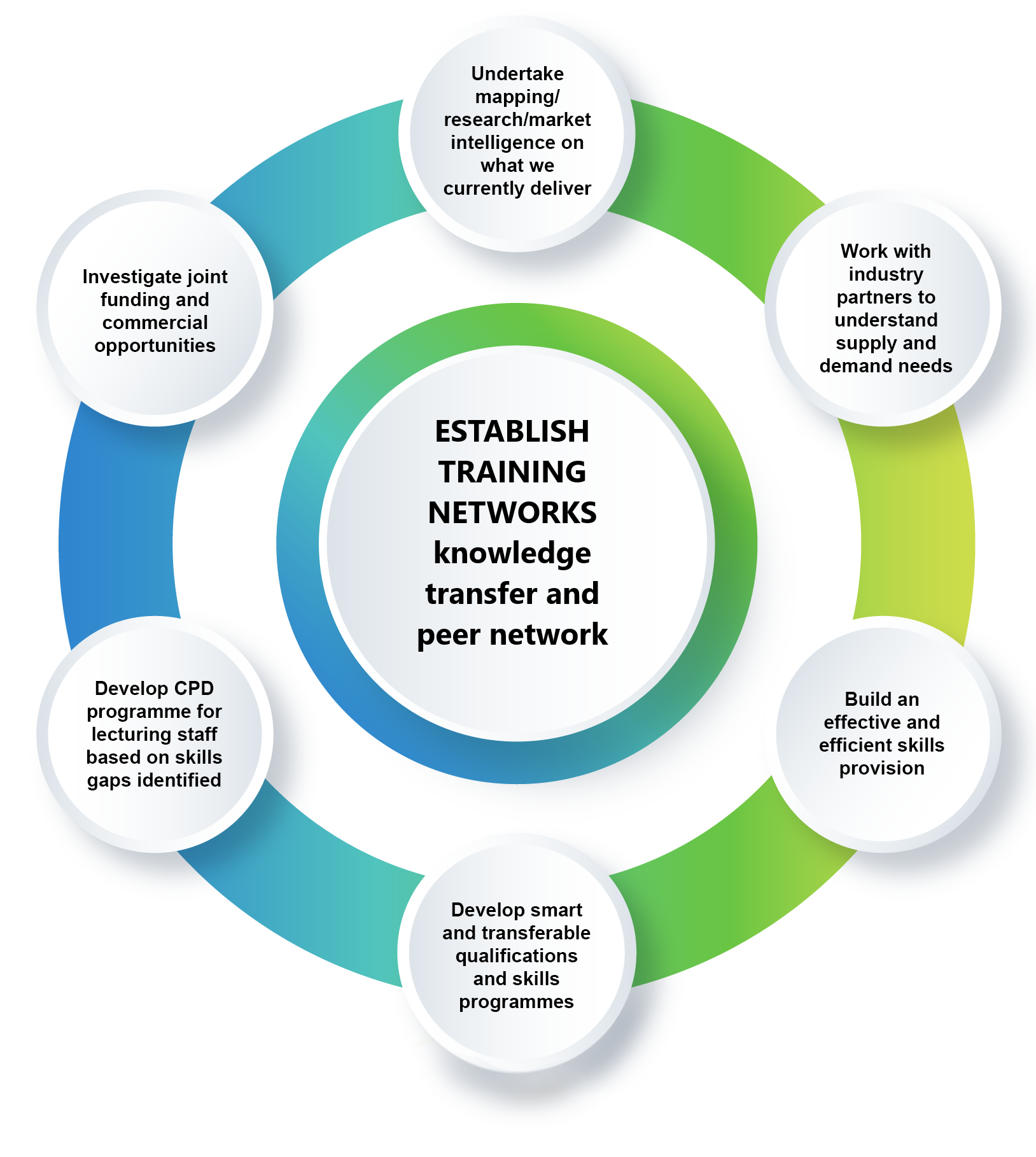 Construction Training Networks