Introduction
ESP is a member's forum made up of Scotland's colleges. ESP established in 2011 with a remit to enhance skills to meet industry's needs and to support the diverse range of skills interventions required to maximise economic benefits as identified in the Engineering Skills investment Plan (SIP). This Engineering and Energy Themed Group was established in 2012 to lead on Engineering for Scotland's colleges. The group was recently re-named to Engineering Leads' Forum with a strong focus on future developments.
Purpose
The purpose of this group is to bring engineering experts together to lead on change that will build up college capacity and capability in line with Scottish Funding Council and Skills Development Scotland's strategic aims and current priorities.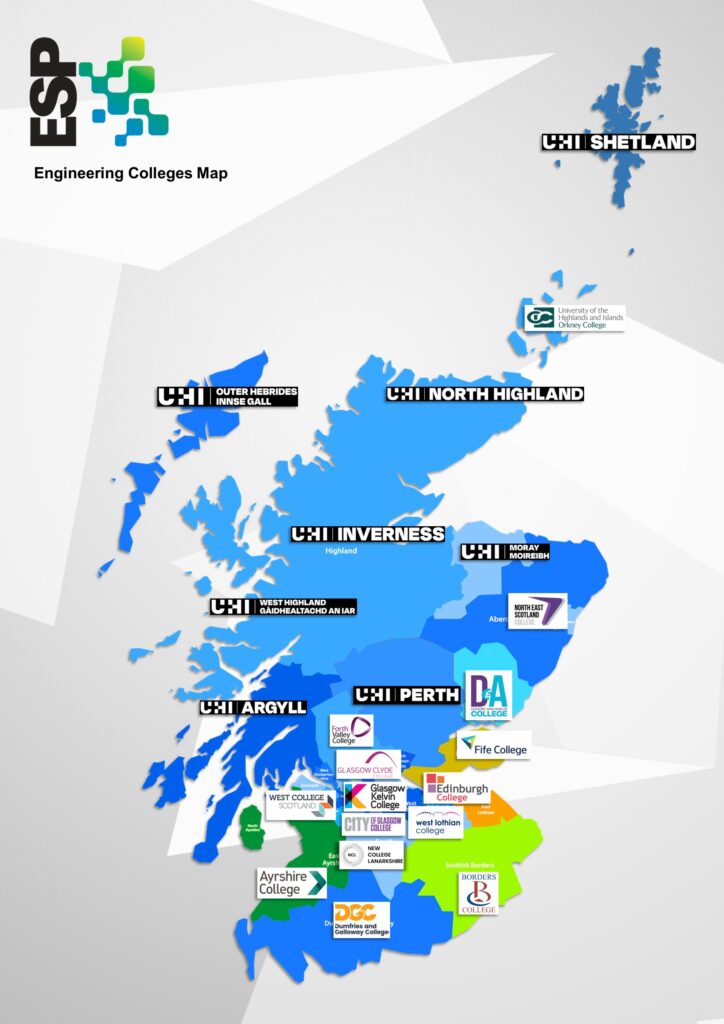 Members
This group is made up of curriculum managers and leaders, along with industry bodies and government agencies by invite who work and collaborate together towards developing an employment and skills system which is simpler, better integrated and able to deliver the skills and jobs needed to succeed in the 21st Century global economy.
Our Aim
Our aim is for Scotland to be at the forefront of skills development for the Engineering sector and to ensure the right skills are being developed at the right time to meet industry and colleges regional needs.
Sub sector groups
Automotive Training Network
Marine & Maritime Training Network
Oil & Gas Training Network
Wind Training Network
Advanced Manufacture Training Network
Hydrogen Training Network